Project Reward offers classes to those that would not be able to afford them. We also offer low cost classes to dogs recently adopted from local shelters and rescue organizations.
Training Classes are a great opportunity to start a foundation with you dog as well as get the unruly dog under control. Our classes are geared towards obtaining a family pet that is well behaved in the home as well in public. Classes include Puppy, & Basic.
**Puppies 6 months and younger adopted from local shelters are given a free Puppy Foundations class. (proof of adoption required)***
Please scroll down for class descriptions, times and class registration.
Project Reward
3660 Bear Creek Rd, Thompson's Station, TN 37179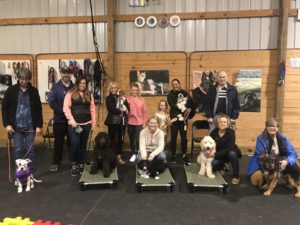 Well being fun and educational, puppy fundamentals Will allow you to develop your puppies focus and motivation for learning, while maintaining a safe environment for socialization. This class is for puppies 4 months to 6 months old at the beginning of class.
Class will provide you and your puppy the skill set to achieve behaviors such as eye contact, sit, down, come, stay and walking appropriately on the leash, while having supervised socialization with other dogs, people and the environment.
Class will be approximately 1 hour, with group play being held at the end.
STARTING DATES –
THURSDAY MAY 16TH AT 6:00 PM
SUNDAY MAY 19TH AT 4:00 PM
Project Reward
3660 Bear Creek Rd, Thompson's Station, TN 37179
Please scroll down for class registration
---
Basic Obedience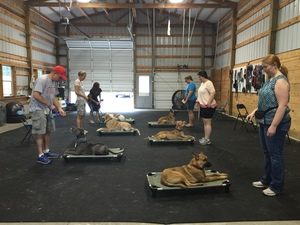 This six week foundation obedience course is for "teenage (6-months) to adult " dogs as well as our Puppy Obedience class graduates. You will be given equipment recommendations to set you and your dog up for life long success. Your dog's understanding to soften leash pressure and become comfortable in the heel position will be primary goals. Reinforcement and reliability of the following commands will also be introduced: eye contact, heel, sit, down, stay, recall. This is a 1 hour class for 6 consecutive weeks
STARTING DATES –
SUNDAY MAY 19TH AT 5:00 PM
Project Reward
3660 Bear Creek Rd, Thompson's Station, TN 37179
Please scroll down for class registration
---
CLASS REGISTRATION FORM